Innovative
6 Layer
Protection
No Leak, No Mess
Innovative
6 Layer
Protection
No Leak, No Mess
Why Choose
Ruff Life Pee Pads
Why Choose
Ruff Life Pee Pads
USA Made
Wood Pulp
(More safe & sanitary
without bleach)
Bamboo
Charcoal
(Deodorant function)
Pheromone
Attractant
(To induce dogs to urinate)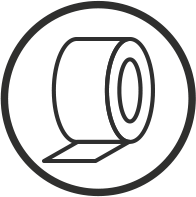 Adhesive
Sticker
(Fixed anti slip, easy to clean)

We

donate

$10 for every 100 pads

sold.

We

donate

$10 for every 100 pads

sold.
Training Pads
50 Count
XL PADS
60cm/23.6in x 90cm/35.4in
Training Pads
50 Count 
XL PADS
60cm/23.6in x 90cm/35.4in
At Ruff Life, we want to make sure that we are providing your pet with the best high-end quality pad for all different types of breeds and different size dogs or any pet for that matter!
We've done a lot of testing to ensure that we've hit all the points to make sure that your pet and the pet owner can have an easy experience.
All Fur-Animals Matter
Here at Ruff Life Shop, we see all fur-animals as family no matter what their story is or where they came from, they are family.
There are thousands of furry animals out there that don't have a home. And there are a ton of animal shelters and rescue organizations that work long and hard to make sure these furry animals are well taken care of (and in some cases a lot of animals needing medical care), they make sure they are safe and that they have a place to stay. All while trying to find a fur-ever home for them.
These animal shelters and rescue organizations are always looking for help, so contact or visit your local shelter and see how you can help! Any small donation or supplies goes a long way for them and makes these fur-babies stay just a little more cheery.
Our goal is to be able to donate hundreds of our training pads to rescue organizations and animal shelters we support.
What makes Ruff Life Training Pad absorbent?
Our training pads contain an innovative 6 layer protection. With two of our layers containing 'super absorbent paper', a layer of a 'thick fluff pulp paper' and a leak proof film, our training pad absorbs within 15 seconds! Make sure to check out our video. 
Does Ruff Life Training Pad smell?
Our training pads contain a 'bamboo charcoal' feature which is a deodorant function to help with the overwhelming smell of urine.
Does the XL-training pad work for all breed sizes?
It sure does! Our training pads work for all fur-babies, no matter what age, size and breed they are!
Aren't training pads for puppies only?
When first getting a puppy, potty training is one of the main things we train our pup. But in most cases, as puppies get older/bigger, most continue to use training pads as they are convenient and easy to use especially when the weather doesn't cooperate with us!
And more often now, our golden-year fur-babies develop health issues that make a trip outside for a walk or bathroom routine difficult, therefore having to resort to training pads.
Any tips for potty training?
Remember to be patient and make this a fun experience for your fur-baby.
Place a Ruff Life Training Pad quilted side up on the ground where your pet usually has an accident

Encourage your pet to walk on and sniff the pad several times

Provide positive reinforcement when they use the pad. If an accident occurs elsewhere, place your pet back on the pad to emphasize correct use

Throw out the pad once full and swap it with a fresh one
For more potty training tips, follow us on Facebook and Instagram so that you don't miss out!
Where do you sell Ruff Life Training Pads?
We are selling our training pads exclusively on Amazon! 
What countries do you ship to?
Currently, we are only shipping exclusively to USA